Manna-Gum Farm Santaigo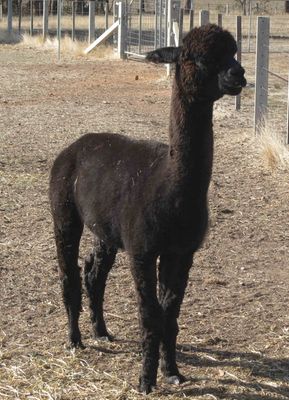 IAR 87449
Santaigo is a true black sire. He has won a number of ribbons in the black class at various shows. Easy going temperament and great to work with. Two of his cria have just been born on our place - a grey female and a true black female.
Running Creek Dala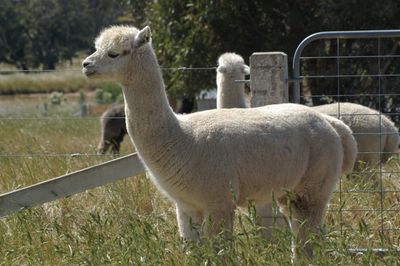 White/Medium Fawn 17/05/2006 IAR 118936
Dala has a dense white/medium fawn fleece. Dala carries Jolimont genetics on both his sire and dam's lines. One of his cria, San Andreas Elspeth was Reserve Champion at the 2010 Warnambool Show. Elspeth also won prizes for her fleece. One of his cria born in 2013 is a white and black appalosa male.
Sherwinview Gaius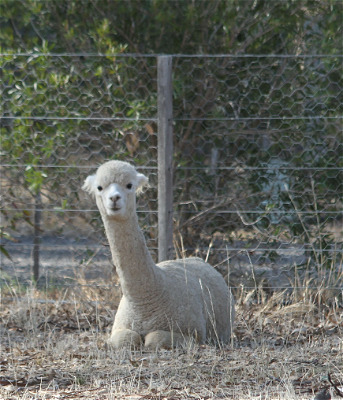 Gaius is a calm, easy going animal and has continued to receive some good results in fleece shows. His first progeny has been born - a white female - and the quality of her fleece is also looking good.
Sherwinview Harry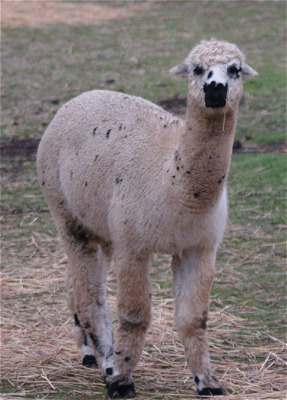 Harry is a white and black appaloosa alpaca so if you are wanting to breed appaloosa animals, he would be ideal to use as a sire. His first two cria have been born and both are female. One has markings similar to Harry's sire and the other has brown fleece with black neck and face.